---


(born @ 356 ppm) is a writer/director, researcher, artist & humanitarian.
Nnanna loves nature, believes in Ubuntu & asks lots ❓️
---
Education
2021 Masters of Arts (MA) in Art and Public Policy from New York University Department of Art & Public Policy.

2013 Bachelors of Fine Arts (BFA) in Theatre. Minors: Film Production & Political Science, New York University Tisch School of the Arts.
2012
University of College London. Select courses.
2012
Royal Academy of Dramatic Art, London. Studies in Shakespeare.
---

Smithsonian National Museum of African Art, National Museum of Lagos, Aga Khan Museum, Artspace, UN Women, UNESCO, Block Museum of Art, SHOWstudio, NOWNESS, Brooklyn Film Festival, SIMA, Chale Wote Street Art Festival, Lagos Biennial, Arté
"Ideas were his only sustained passion." - Richard Wright
Nnanna is of Igbo, African-American, Hausa and French lineage. He holds dual American - Nigeria nationality.

His Directing/Producing work is predominately non-fiction inspired and explores ways of seeing social-political experiences. Connecting crossing paths between art & science, nature + tech, past ∞ future, remains his preoccupation. Experimentation, research, and play are central to his practice.

In addition to his art training, his research-based approach has developed over the last 12 years traveling through six continents as a qualitative researcher studying the social-economic effects of geographies and racial capitalism.
---
---
2022

• University of Cape Town. Guest lecture for Undergraduate course "Contemporary Marketing Issues".

Presentation : The Politics of Visuals in the Age of Exponential Media & Competing Neuro-Dominance

• New York University, Gallatin. Guest Lecture for Undergraduate course "Art and Storytelling for Our Future".



---
2022
'Earthseed' screens in the Pedion tou Areos (park) as a part of a public exhibition May-June 2022 with the Onassis Stegi cultural centre in Athens, Greece.
The large-scale public art exhibition titled "
Plásmata: Bodies, Dreams, and Data
" is open to the public, on view May 23 - June 07.
---
2021


"8 Documentaries That Will Change How You See the World" is a curated list of 8 non-fiction films that have deeply resonated with me. Article viewable at
NOWNESS
.
---
A single question defined a year-long interrogation of research on the racial wealth gap and student debt: should the descendants of enslaved Black Americans be in debt for education?
No Black Student Debt is a historically mandated social-impact initiative, birthed out of research, with the sole aim of shrinking America's widening racial wealth gap.
The case of No Black Student Debt is divided succinctly into 5 Chapters.
noblackstudentdebt.com
convenes educational resources about America's racial wealth gap while framing the imperative to address the intersecting crisis of systemic racism, economic inequity, and student loan debt.
---
2019-2020
In 2019, Justice received a Social Impact Media Award (
SIMA
) for his work with women's work collectives in Northern Uganda.
'Megolonyo: With a Mother You Are Rich' screened at a UN WOMEN meeting where issues concerning women's empowerment and education for rural girls was discussed.
---
2020
Q&A Interview for 'OKADA MAN' with Bella Gladman for
SHOWStudio
.
---
2020

Essay, "Many Rules to Learn", published in paperback in "Now That We're Men", a compilation compiled by playwright and editor, Katie Cappiello.
---
2020
'Earthseed' screened at the 2nd annual
Cinema Gallaggiente
(Floating Cinema) cinema festival in Venice, Italy.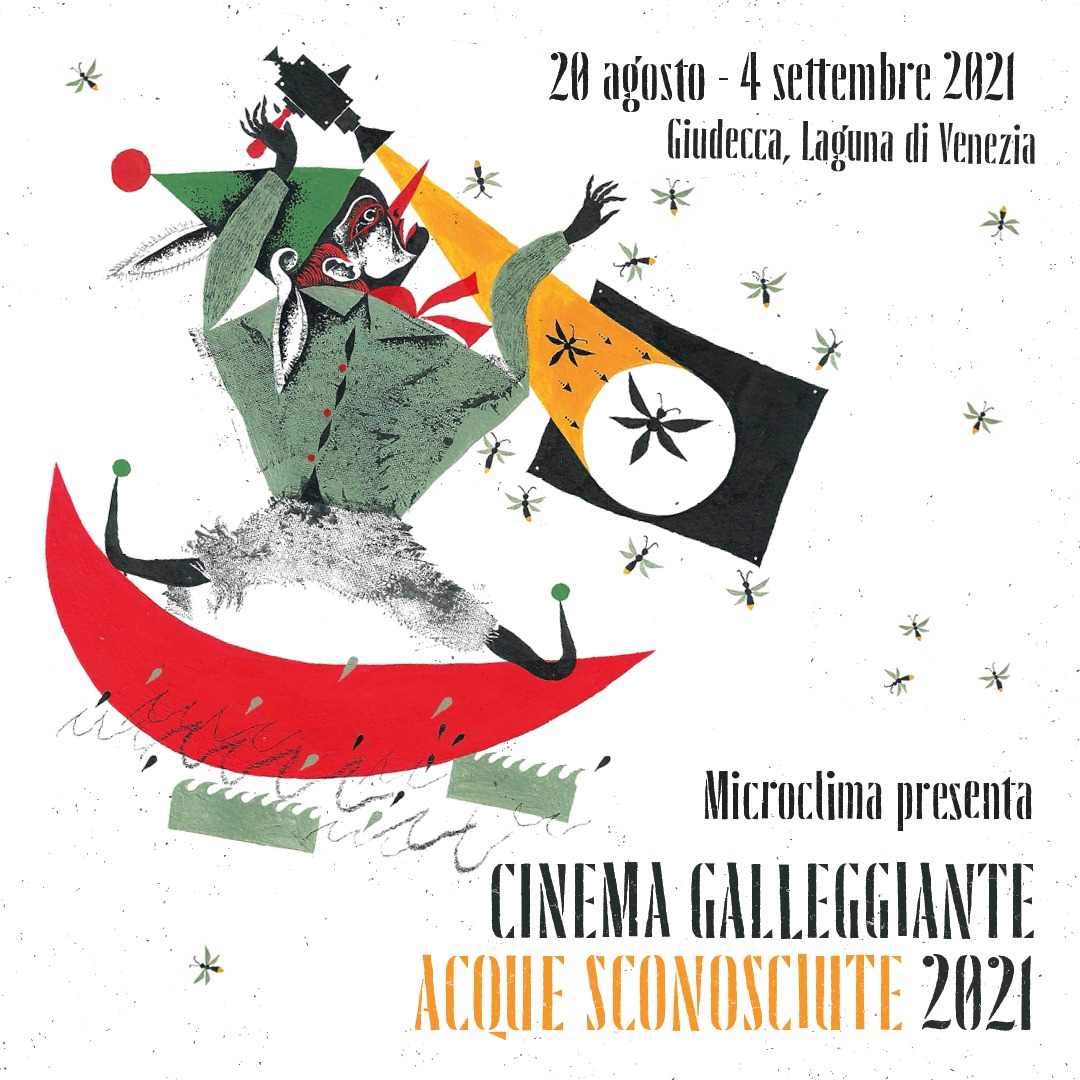 ---
'Megolonyo:
With a Mother You Are Rich'
screening
for International Rural Women's Day at the Asia-Pacific Centre of Education for International Understanding, UNESCO, in Seoul, South Korea.
"MEGOLONYO: WITH A MOTHER YOU ARE RICH portrays the power of women's solidarity and their endless endeavor to overcome the challenges they face."
---
2020
'Caravans
of Gold, Fragments in Time', traveling
exhibition
.
Interview
with Edith Ekunke, Director of Museums for National Commission for Museums and Monuments, at the National Museum of Lagos.
---
2020
'Earthseed' interview on
NOWNESS
.
---
2019
'OKADA MAN' installation and film screening at the Lagos Biennial, hosted by
WAFFLESNCREAM
.
---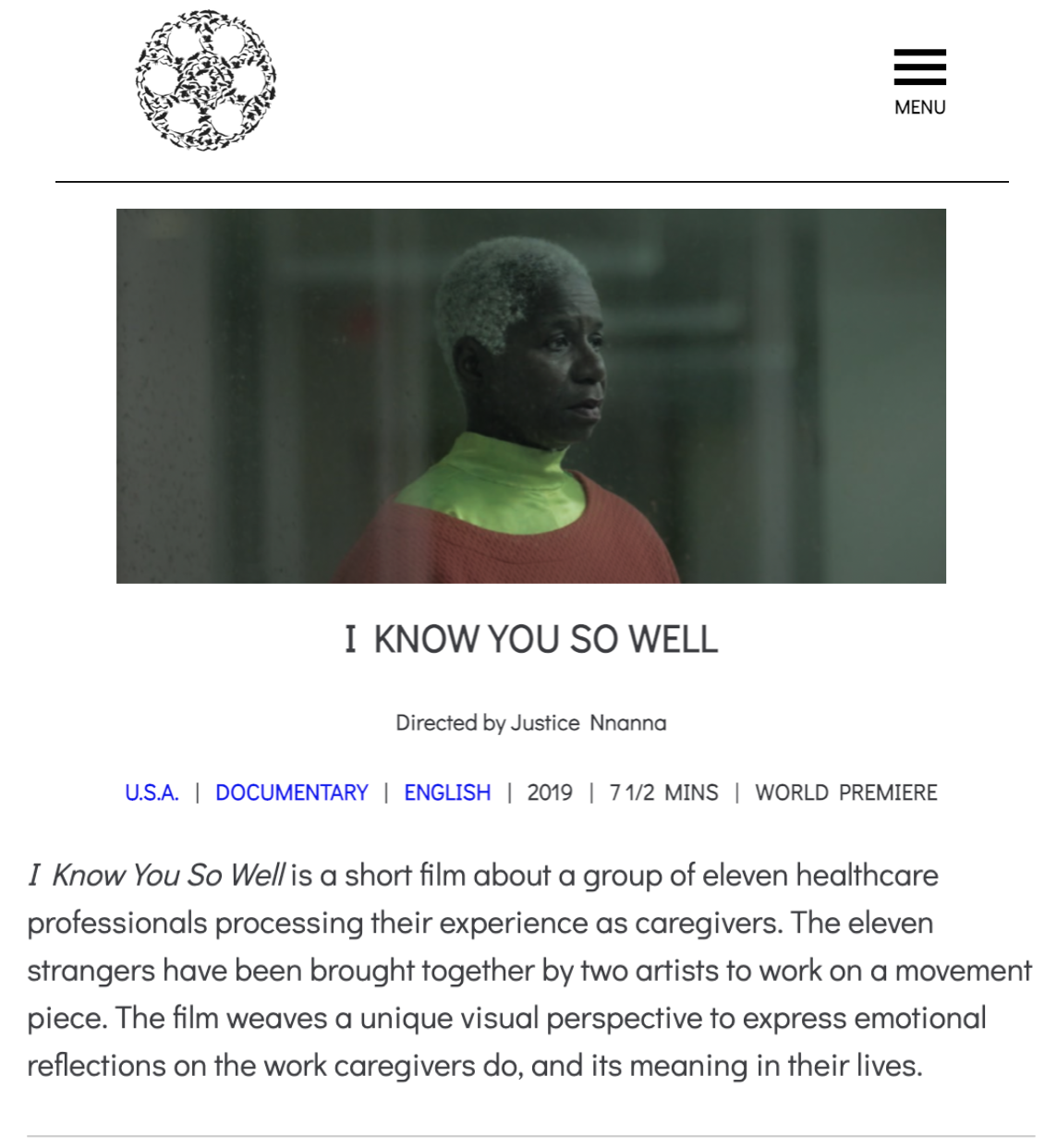 ---
©2022 JUSTICE NNANNA. ALL RIGHTS RESERVED.
EARTHSEED
---
ABOUT

Earthseed,
commissioned by
NOWNESS,
was distributed to 4.5 million subscribers.
Inspired by Octavia E. Butler's written philosophy,
Earthseed ,
the video poem
situates life on Earth as a collective. Imperialism, prejudice and perseverance, ecological degradation, water as life and weapon, data as reality, Earthseed poses questions left unanswered around the Connected Era. Seeking to relate the Overview effect to Butler's philosophy, Earthseed situates life on Earth as a collective - challenging the anthropocentric views of human priority and retorting with "God is Change."
Director, Justice Nnanna. Full credits below. Q&A on NOWNESS
here
.
---
---
SCREENINGS
August 2021, 2nd annual
Cinema Gallaggiente
(Floating Cinema). Venice, Italy.
May - June 2022,
Onassis Stegi's
public art program: Plásmata: Bodies, Dreams, and Data. Athena, Greece.
---
---
CREDITS

DURATION: 14 MINUTES 34 SECONDS

DIRECTOR & EDITOR: JUSTICE NNANNA
PRODUCERS: BAR HARIELY, JUSTICE NNANNA
COMMISSION: NOWNESS, KATIE METCALFE
PRODUCTION COMPANY: STUDIO ISA
PRINCIPAL CINEMATOGRAPHY: JUSTICE NNANNA, DOMINIC MILLER
DRONE: JUSTICE NNANNA
COLORIST: SAMANTHA DAY
SOUND DESIGN: JUSTICE NNANNA
SOUND MIX: BEN HARDIE
RESEARCH: DESIREE KONG
ONLINE EDITOR: NICK POMEROY

COLLABORATORS: SHEILA CHUKWULOZIE (POET AND MOVEMENT ARTIST, LAGOS, NIGERIA), DAFE OBORO (PRODUCER, LAGOS,NIGERIA), FRANKIE GRINNER (VOCALIST, USA), SHAUN WOLFE (UNDERWATER CINEMATOGRAPHER,USA), JEREMY GRIER (TALENT, USA), MARTINICA.SPACE (TITLE DESIGNER, BRAZIL)



©2022 JUSTICE NNANNA. ALL RIGHTS RESERVED.



I KNOW YOU SO WELL
---
ABOUT

'I Know You So Well' is an intimate portrait of the people who guide us into and out of this world.
A group of eleven healthcare professionals process their experience as caregivers. Together with artists Rachel Bernsen & Rachel Kauder Nalebuff, eleven strangers working as caregivers across the spectrum of healthcare created a Sound & Movement Choir.
Director Justice Nnanna rendered the piece into an emotional expression of reflections on the work they do as caregivers and its meaning in their lives.
'I Know You So Well' was given permission to feature the music of Academy Award Winning Composer, Ryuichi Sakamoto.
---
---
SCREENINGS
2019, Artspace. New Haven, CT, U.S.
2019, Nitehawk Film Festival. Brooklyn, NY, U.S.
---
---
CREDITS

DURATION: 9 MINUTES 30 SECONDS

DIRECTOR/ PRODUCER: JUSTICE NNANNA
EDITOR: DANIEL BOVENTER
ARTISTS: RACHEL BERNSEN, RACHEL KAUDER NALEBUFF
COMMISSION: NOWNESS, KATIE METCALFE
PRODUCTION COMPANY: STUDIO ISA
PRINCIPAL CINEMATOGRAPHY: JUSTICE NNANNA, DOMINIC MILLER
MUSIC DIRECTION: TAYLOR HO BYNUM
MUSICAL COMPOSITION: RYUICHI SAKAMOTO
COLORIST/SOUND MIX: WARREN HELLER


CAREGIVERS / PERFORMERS: ZIAEL APONTE, JANICE BAKER, NATHALIE BONAFE, MARIAN EVANS, BILL FISCHER, ANN T. GREENE, LYNN LANTIERI, ALEJANDRO MESTRE, JACKIE TRIMBLE SHAPIRO, JENESSA PAYANO STARK, LAURIE SWEET.



©2022 JUSTICE NNANNA. ALL RIGHTS RESERVED.



IGUAZU FALLS
PLANT LIFE
---
---
---
36.5% of all land plant species are "exceedingly rare": they have been observed or recorded less than five times, climate change and human land use are now disproportionately impacting rare species.
2
---
---
Peer-reviewed studies estimate that 1/3 of all plant and animal species can go extinct in the next 50 years due to ecological disaster.
3
---
BROOKLYN SENIOR CENTER

---